DATE | Sonntag, 22. April. 2018
TIME | 15.00 bis 19.00 Uhr
LOCATION | Anton Bruckner Privatuniversität-Studiobühne
REGISTRATION | info@urbanartists.at
FACEBOOK | Fb-Event
TIMETABLE |
15.00-16.30 Uhr  Party- and Socialdances | Lissy G
17.00 – 18.00 Uhr  Rocking | Mr. Wiggles
18.00-19.00 Uhr Popping | Mr Wiggles
PRICES |
€ 20,- 90min with Lissy G
€ 25,- one class with Mr. Wiggles
€ 59,-  full package (all three classes)
€ 49,- full package for Urban Artists, DANCEprojet members and Masterseriez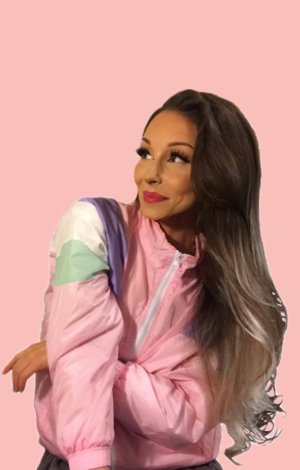 ABOUT LISSY G |
Ich bin Tänzerin und Tanzlehrerin (momentan based in LA).
Meine Main-Styles sind:
-Hip Hop (+Party- and Socialdances)
-Heels bzw. Girly HipHop
-House
-Contemporary
– unterrichte seit fast 10 Jahren (jedes Alter)
– Studium Bruckneruni 'Urban Dance Styles' unter BBoy Storm, Markus Eggensperger & Johannes Randolf
– arbeite momentan in Los Angeles als Assistentin von OG SugaPop
– unterrichte international auf Workshops und Events (China, Japan, Norwegen, Deutschland, Österreich,…)
– arbeite an und mit bei: Produktionen und Musikvideos (Fingadelic, Decibel X,..)
– schreibe und entwickle neues Unterrichtskonzept für Kinder von 4-6 Jahren (tänzerische Früherziehung im urbanen Bereich)
ABOUT MR WIGGLES |
Steffan Clemente aka "Mr Wiggles" startete seine Karriere Anfang 1970 in den Straßen der South Bronx. Er wuchs mit den Elementen der Hip Hop Kultur auf und beschäftigte sich schon in jungen Jahren mit dem Writing (Graffiti) und den Urban Styles Rockig, Locking und Popping. Durch Battles wurde er nicht nur in seinem Stadtteil bekannt sondern in der ganzen Welt. Er bereiste Europa, Süd Amerika, Asien, den Mittleren Osten, Canada und zeigte sein können bereits am Broadway. Wiggles ist Mitglied bei der "Rock Steady Crew", den "Electric Boogaloos", der "Zulu Nation" und bei der Writing Crew TC5 ( the cool five). Sowohl im Film "Beat Street" als auch in "Wild Style" spielte Mr Wiggles eine Rolle und trug somit zur Verbreitung des Hip Hop bei. Heute arbeitet er als Tänzer, Choreograf, gibt Workshops, produziert Musik und ist Graffiti Artist.